JA of North Florida Events
At JA of North Florida, we host several events throughout the year to raise money to support our programming. These events also engage the community in our efforts to reach students! Whether you'd like to get involved on an individual level or as a business through event sponsorship, we offer several ways for you to support our work while having a great time!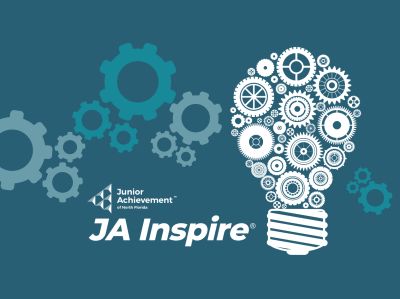 JA Inspire Virtual 2021-22
Happening Now!
Launching December 2021 • Junior Achievement's interactive and VIRTUAL career exploration program for 8th and 11th grade students. More than 10,000 students in Northeast Florida will participate this school year.

What is JA Inspire Virtual?
• Game-changing middle and high school program
• Formally integrated into school curriculum
• Includes in-class lessons and unlimited access to the Virtual Career Fair for entire school year
• Webinars led by industry leaders developing students in areas of career and work readiness
• Students gain an understanding of careers that align with eight different career clusters based on their strengths and interests

Why JA Inspire Virtual?
• Efficient and effective way to highlight high-growth and high-demand industries to many students
• Unique opportunity for businesses to grow their future talent pipeline HERE in Northeast Florida
• Your investment and engagement with our students can change lives

You can make a difference by:
• Introducing students to the world of work and reinforcing the importance of education and staying in school
• Educating youth about career paths that align with their skills, talents, and interests
• Promoting resources and opportunities to educators, students, parents and guardians
PAST EVENTS
These JA Events have already taken place, but they will be back! If you would like to learn more about them, please contact us!